Jeunesse® Zen Bodi™ fat loss products available to South Africa
Yes, Jeunesse® fat loss & weight management programme Zen Project 8 is available to you in South Africa today.  No longer needing to import, Zen is now available to buy in South African Rands.
In addition to our anti-ageing skin care and wellness products, we now have friends and colleagues shedding centimeters and fat – with the science behind Zen Project 8, the global community based weight loss system now available to South Africa and Southern Africa.
The Secret?  Balance your PFC's and you balance your blood sugar level.  Then lose weight and begin to feel good.
See below for basic Zen products required for success.
Weight loss is a Lifestyle.  Not a Monday dream.
Contact Us today and find out how.
Become a Member for Wholesale or simply buy Retail online.  Your choice.  Always.
The ZEN Project 8™ system targets the three essential aspects of getting fit:
Curbing appetite, Burning fat and Building muscle.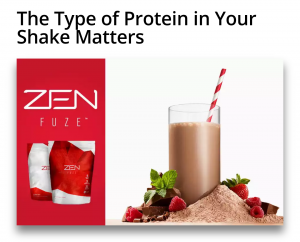 Zen Fuze Chocolate Dream and Vanilla Bliss 1kg Protein Shakes
ZEN Fuze protein shakes is a fusion of exclusive TruCELLE™ and whey proteins.
This ultra-premium protein matrix helps you stay on plan and meet your weight loss goals.
Featuring 21 grams of proteins, 5 grams of fiber and 5 strains of probiotics, ZEN Fuze is the foundation of the ZEN Project 8 program.
Benefits:
• 21 grams of protein
• Exclusive TruCELLE®
• 5 grams of fiber
• 5 strains of probiotics
Ingredients:
Whey Protein Concentrate, Isomalto-Oligosaccharide, Micellar Casein, Cane Sugar, Natural Flavors, Cocoa Powder (Processed with Alkali), Creamer, Probiotic blend (Lactobacillus acidophilus, Lactobacillus casei, Lactobacillus plantarum, Lactobacillus bulgaricus, Bifidobacterium animalis), Soy Lecithin, Salt, Gum Blend (Cellulose Gum, Xanthan Gum, Carrageenan), Stevia Leaf Extract.
Usage:
Directions: Combine 1 scoop with at least 8 fl.oz. (250 ml) of water.
For best results, use between meals or before bed.
Zen Fit™ Fruit Punch & Watermelon flavours
ZEN Fit™ is a rich source of amino acids and a vital part of the ZEN BODI™ System.
SIZE: 30 fruit punch flavor packets per box
Jeunesse® Zen Bodi™ fat loss products available to South Africa
Please Contact Us today for expert weight loss advice & effective products – and a healthy Lifestyle like never experienced before:
Contact Karen Roux, Jeunesse SA Founder at Ageless Beauty Xtreme Cape Town (Blouberg)
Authorised Jeunesse Independent Distributor since 2015
Mobile: +27834570440
Websites: www.gcxtreme.co.za & www.beautyxtremesa.jeunesseglobal.com.
Facebook: Ageless Beauty Xtreme Cape Town
Instagram: AgelessBeautyXtremeCapeTown
Twitter: ABXCapetown
Please Contact Us for an Authorised Jeunesse Independent Distributor near you.
Jeunesse® Zen Bodi™ fat loss products available to South Africa
Testimonials: Please note that individual results may vary. Jeunesse® does not endorse personal testimonials.
Product leaflets: Statements have not been evaluated by the Food and Drug Administration.
Product usage: Products are not intended for the diagnosis, treatment, cure or prevention of any disease.
Jeunesse® and the Jeunesse logo are registered trademarks of Jeunesse Global, LLC in the U.S. and/or other countries.
For more information, please visit: www.beautyxtremesa.jeunesseglobal.com.