So you Want to join Jeunesse® in South Africa? In Durban, Johannesburg or Cape Town?  But you are not sure?
Perhaps you are looking for just one more reason to make the move?
Check these few facts out, just in: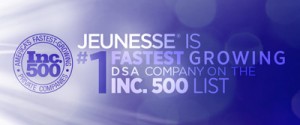 How about that we are the only Direct Sales Company on the Inc. 500 list? Yes. We recently entered the prestigious list at No. 481!
"With an impressive three-year growth rate of 791%, global youth enhancement company Jeunesse® ranked #481 on Inc. magazine's 35th annual list of the fastest-growing private companies in America.
This ranking marks Jeunesse® as the fastest-growing Inc. 500 company in the direct selling industry, and the only direct seller to rank in the top 500 this year.
In addition, Jeunesse® is the only direct selling company to have maintained a top tier ranking for three consecutive years.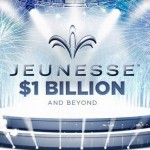 Jeunesse® also has the distinction of being the only company, in any industry, on the Inc. 500 this year to have achieved billion-dollar annual sales, which is noteworthy as it is rare for a billion-dollar company to appear in the top 500.
Jeunesse is one of only nine companies to do so in the list's 35-year history."
(Courtesy www.Businessforhome.com)
What do you think of that? Impressive, we know.  We are very proud of the company we represent.
Whatever your thoughts, please Contact Karen on 0834570440 to chat further regarding Jeunesse. Either as a client requiring efficient Jeunesse® wholesale registration or as business builder requiring enrollment.
We can also put you in touch with a recommended Jeunesse® Independent Distributor near you, should you be wishing to purchase any of our Jeunesse anti-ageing products such as Instantly Ageless™ eye cream, Luminesce™ skin care range and Reserve™ anti-oxidant supplementary products nearby instead.
We can assist you, no matter what your anti-ageing requirement may be. Anytime.
Please Contact Us today:
e-mail
www.gcxtreme.co.za
www.beautyxtremesa.jeunesseglobal.com
So you Want to join Jeunesse® in South Africa? In Durban, Johannesburg or Cape Town? But you are not sure?
Testimonials: Please note that individual results may vary. Jeunesse® does not endorse personal testimonials.
Product leaflets: Statements have not been evaluated by the Food and Drug Administration.
Product usage: Products are not intended for the diagnosis, treatment, cure or prevention of any disease.
All products developed exclusively by Jeunesse®.
Jeunesse® and the Jeunesse logo are registered trademarks of Jeunesse Global, LLC in the U.S. and/or other countries.
For more information, please visit: www.beautyxtremesa.jeunesseglobal.com
A proud member of The Summit Group of Jeunesse® Distributors.