Jeunesse USA's Luminesce™ skincare range available to Cape Town and South Africa.
Wholesale – Reserve your SA Basic Luminesce™ Package and save further Rands today.
Advanced skincare technology at its very best.
Retail or Wholesale prices available. 
For discounted Wholesale pricing, please Join Now.  Thank you. 
The skincare component of Y.E.S. LUMINESCE™ super-charges the production of young, fresh skin cells.
Infused with potent replenishing complex properties derived from natural adult cells, the LUMINESCE™ family of products rejuvenates skin cells at a molecular level.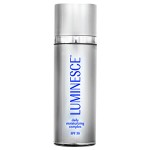 LUMINESCE™ daily moisturizing complex Benefits:
Provides you with immediate, 24-hour skin hydration
Reduces the appearance of fine lines and wrinkles in a short period of time
Plumps the skin
Providing sun protection it naturally protects your skin against sun exposure
Contains an exclusive patent pending formula derived from adult cells containing 200+ key replenishing factors that support your skin's natural renewal process
Helps delay the aging process by encouraging your skin's cells to renew and rejuvenate
Provides a natural moisturizing barrier that helps prevent dehydration of your skin
Absorbs quickly into your skin
Ageless Beauty Xtreme Cape Town
Jeunesse® Independent Distributor SA
e-mail:                  karen@gcxtreme.co.za
mobile:                 +270834570440
fax:                        +27865547210
websites:              www.gcxtreme.co.za/jeunesse-skincare
                              www.beautyxtremesa.jeunesseglobal.com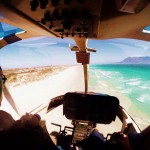 Jeunesse USA's Luminesce™ skincare range available