Jeunesse Instantly Ageless™ and Luminesce™ available for purchase in Cape Town South Africa.
One Team, One Family, One Jeunesse
Video Links:
Dr Nathan Newman – Jeunesse® Stem Cell Technology https://youtu.be/Zpg03N2e5xM (2.17 mins)
The Secret of Jeunesse® https://youtu.be/XAePVXR8bsQ (15 mins)
Jeunesse® Instantly Ageless™ https://youtu.be/Rw9XHfaFAQI (7.26 mins) or https://youtu.be/bcEz6mrOsjY (1.35 mins)
Zen Bodi™ Weight Management https://youtu.be/8uqj_E7tIO0 (2.53 mins)
Jeunesse® Opportunity Video: https://youtu.be/6lhEyoun5fc (14.16 mins)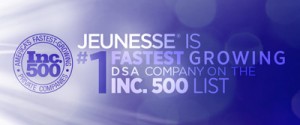 Press Release:
Direct Selling News, April 9, 2015 – Jeunesse Climbs to  #38 on Direct Selling News (DSN) Global 100 List.
Jeunesse is #1 Fastest growing Direct Selling Association (DSA) company on the INC. 500 List.
Jeunesse. Advanced skin care Technology at its best.
INSTANTLY AGELESS™  'Facelift without the needle' face creams and LUMINESCE™  serums and more.
If wishing to purchase products or become a Jeunesse® Independent Distributor, please either call me or select 'Join Now' and follow the prompts via www.beautyxtremesa.jeunesseglobal.com
Please call anytime.  Thank you.
Jeunesse LUMINESCE™ Skincare products
LUMINESCE™ cellular rejuvenation serum      (15ml)
LUMINESCE™ advanced night repair                (30ml)
LUMINESCE™ daily moisturizing complex       (30ml)
LUMINESCE™ ultimate lifting masque             (118ml)
LUMINESCE™ essential body renewal              (150ml)
LUMINESCE™ youth restoring cleanser             (90ml)
Please also see Retail Luminesce product prices here.
Wholesale individual and package Luminesce prices also available to you.  Please Join Now to purchase your discounted skincare products at these prices.
Retail Instantly Ageless pricing will be available here from 07 November 2015.  Until then, please Contact Us regarding our interim imported stock prices, especially imported into South Africa for you!
Instantly Ageless will also be available Wholesale from 07 November 2015.  Please Join Now to purchase at these prices soon.
Jeunesse Instantly Ageless™ and Luminesce™ available in Cape Town South Africa
Contact Us:
Ageless Beauty Xtreme Cape Town
Jeunesse® Independent Distributor SA
e-mail:                  karen@gcxtreme.co.za
mobile:                 +270834570440
fax:                        +27865547210
website:               www.gcxtreme.co.za/jeunesse-skincare
website:                www.beautyxtremesa.jeunesseglobal.com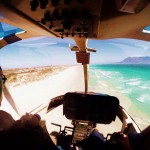 Jeunesse Instantly Ageless™ and Luminesce™ available in Cape Town South Africa