Find Jeunesse Luminesce serums & creams in Cape Town
Please Contact Us for your Jeunesse Luminesce and Instantly Ageless skincare purchases.
At Ageless Beauty Xtreme Cape Town we supply salons, spas and individuals wishing to purchase our innovative skincare products.  We also assist those wishing to become agents or distributors.
7 days a week.
Please call us now or anytime.  We would love to assist you.
Our Luminesce products such as our Cellular Rejuvenation Serum are for daily skin care usage and DNA attention and work for you at a cellular level.
Our Jeunesse Instantly Ageless 'facelift without the needle' product is a topical eye cream for wrinkle and fine line removal and lasts for 8 to 9 hours.
Jeunesse provides Cutting edge technology without the knife.
To Find Jeunesse Luminesce serums & creams in Cape Town and South Africa Please call +27834570440 Now.  or Anytime.
LUMINESCE™ daily moisturizing complex
A brilliant, all day facial cream with serious skin-defending properties for daily protection including sunscreen, with patent pending Luminesce™ replenishing factors,  working at a cellular level, refreshing cell functions for a more youthful look.
Size: 30ml
Price: R899.40 Retail
Your Jeunesse options are limitless: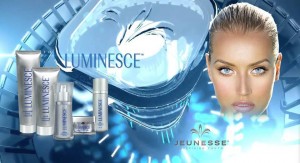 Buy Wholesale and Join Now
Or
Become an Jeunesse Independent Distributor – In South Africa or anywhere in the world.
Or Buy Retail – try one product.  Or a package.  Your choice always.
Please Ask Us How.
Contact Us:
Ageless Beauty Xtreme Cape Town (Blouberg)
Jeunesse® Independent Distributor SA
mobile:  +27834570440
fax:         +27865547210
e-mail:   karen@gcxtreme.co.za
web:       www.beautyxtremeSA.jeunesseglobal.com
web:       www.gcxtreme.co.za/jeunesse-skincare
('Please note that Individual Testimonial results/benefits received from clients may vary from person to person.)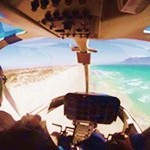 Find Jeunesse Luminesce serums & creams in Cape Town