Wanted. Distributors for our Jeunesse products in Johannesburg, Durban & Bloemfontein.
We need your help please.
We have clients requiring our products via Jeunesse distributors or agents in Johannesburg, Durban and Bloemfontein.  (although not limited to these SA cities)
We are asked daily to recommend salons or stores in these main areas (and other areas in-between) that either stock or have access to our Jeunesse products.
Clients buy their Jeunesse Luminesce and Instantly Ageless skin care products from us, online or via shops, salons and spas.
This is where you come in.  Jeunesse is still new to South Africa. Are you in any of these areas? (Actually product requests from Kimberley and Port Elizabeth also came in this week)
You maybe have a shop and would like to become an agent? You don't have a shop and want one? Or you don't want one – you wish to operate a home based business only? As an Independent Jeunesse Distributor?
Whatever your choice, we would love for you to join our team.  We will help you get your Jeunesse business going in the right direction – fast – whether you are MLM experienced or not.
Please contact us if you are in any of these areas and you have been considering becoming an Independent Jeunesse Distributor in South Africa.
Chicken business rights can cost millions. This is not the case when becoming a Jeunesse Independent Distributor.
As a Jeunesse Independent Distributor will assist you with your online registration via www.beautyxtremesa.jeunesseglobal.com for starters.  Efficient, safe and easy.  Always.
We will then supply you with the advice and support that you need to get going.  Anytime. 7 Days a week. Even if you only want to Distribute 5 days a week.  Your decision. Always.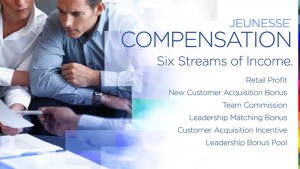 The Jeunesse model is about creating a 'win win' for all.  Joining our team will have us all doing just that. No matter where in South Africa (or actually the world) you are.
Please Contact Us.   We are looking forward to assisting you.  Whether you wish to become a Jeunesse Distributor, an agent or client in search of our effective products. Anytime.
Thank you.
PS. Please also Contact Us if you are reading this and you only wish to purchase our products and not become an Independent Jeunesse Distributor.  We will contact you shortly.
Our products:
Jeunesse LUMINESCE™ skin care range rejuvenates skin cells at the molecular level, naturally!
LUMINESCE™ products are 100% free of genetically modified ingredients, are made with many certified organic ingredients, are hypoallergenic and unlikely to cause an allergic reaction, the products are not tested on animals and are free from phthalates that may cause adverse health conditions.
LUMINESCE™ cellular rejuvenation serum (15ml)
LUMINESCE™ advanced night repair (30ml)
LUMINESCE™ daily moisturizing complex (30ml)
LUMINESCE™ ultimate lifting masque (118ml)
LUMINESCE™ essential body renewal (150ml)
LUMINESCE™ youth restoring cleanser (90ml)
AND
INSTANTLY AGELESS™ topical eye cream Box containing 50x 0.3ml sachets – the powerful anti-wrinkle microcream that works quickly and efficiently to diminish the visible signs of ageing – containing the revolutionary peptide ingredient Argireline – The 'face lift without the Needle' eye cream.
Instantly Ageless™ revives the skin and minimizes the appearance of fine lines and pores for a flawless finish.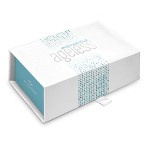 Our Video Links:
Dr Nathan Newman – Jeunesse® Stem Cell Technology: https://youtu.be/Zpg03N2e5xM (2.17 mins)
The Secret of Jeunesse®: https://youtu.be/XAePVXR8bsQ (15 mins)
Jeunesse® Instantly Ageless™: https://youtu.be/Rw9XHfaFAQI (7.26 mins) or https://youtu.be/bcEz6mrOsjY (1.35 mins)
Zen Bodi™ Weight Management: https://youtu.be/8uqj_E7tIO0 (2.53 mins)
Jeunesse® Opportunity: https://youtu.be/6lhEyoun5fc (14.16 mins)
Wanted. Distributors for our Jeunesse products in Johannesburg, Durban & Bloemfontein. 
Please Contact Us:
Ageless Beauty Xtreme Cape Town (Blouberg)
Jeunesse® Independent Distributor SA
mobile:  +27834570440
fax:         +27865547210
e-mail:   karen@gcxtreme.co.za
web:       www.beautyxtremeSA.jeunesseglobal.com
web:       www.gcxtreme.co.za/jeunesse-skincare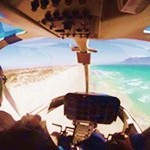 Wanted. Distributors for our Jeunesse products in Johannesburg, Durban & Bloemfontein.