Get your six 'Got to Have' Luminesce skincare products from Jeunesse now

This silky serum has the highest percentage of replenishing factor properties, containing a natural wrinkle filler that preserves elasticity and firmness.
Size: 15ml
Price: R1679.40 retail
A brilliant, all day facial cream with serious skin-defending properties for daily protection, with patent pending LUMINESCE™ replenishing factor properties, refreshing natural cell functions, for a more youthful look.
Size: 30ml
Price: R899.40 Retail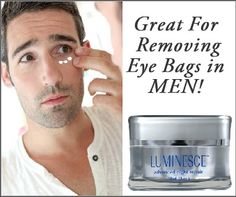 A rich cream that corrects environmental damage while you sleep, including naturally derived ingredients that support your body's innate ability to address your DNA on a cellular level
Size 30ml
Price: R1 271.40 Retail
Restore your skin's natural brilliance by detoxifying deep within the cells, the 1st step in the LUMINESCE™ skincare system, carefully formulated to maintain nutrients and moisture, needed to support the cell renewal process.
Size 90ml
Price: R587.40 Retail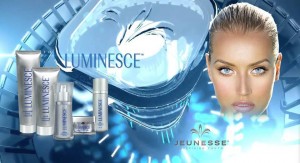 Combines the natural powers of tara and chicory root to instantly life and hydrate skin. Designed to reduce appearance of lines and wrinkles, this masque is bolstered by patent pending stem cell technology exclusive only to Jeunesse.
Size: 118ml
Price: R887.40 Retail
Indulge in Luminesce from head to toe. This lightweight body lotion delivers a hydrating experience that nourishes and moisturizes the skin, particularly in rough, dry areas.
Size: 150mL
Retail Price: R779.40
Get your six 'Got to Have' Luminesce skincare products from Jeunesse now
Jeunesse combines breakthrough sciences in a product system that enhances youth by working at the cellular level. By focusing on the health, longevity, and renewal of cells, we help people enjoy vibrant, youthful results that last.
Jeunesse is a leading direct selling company devoted to encouraging healthy living.
Company research focuses on adult cell science, chromosome protection, attention to DNA, fat loss technology and nutrigenomics.
Products are made in the USA and are exclusively formulated for Jeunesse.
Jeunesse is not the same old story of skin care and supplements. We are not the same old network model. Jeunesse is a global business that helps people reach their full potential in youthful looks, in healthy living, in embracing life
All Jeunesse products are backed by a One Month Money Back Guarantee.
Wouldn't it be cool if someone took a global leader in anti-aging and broke the mold?
WE ARE REDEFINING YOUTH

Ageless Beauty Xtreme Cape Town (Blouberg)
Jeunesse® Independent Distributor SA
mobile:  +27834570440
fax:         +27865547210
e-mail:   karen@gcxtreme.co.za
web:       www.beautyxtremeSA.jeunesseglobal.com
web:       www.gcxtreme.co.za/jeunesse-skincare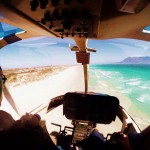 Get your six 'Got to Have' Luminesce skincare products from Jeunesse now