Check #ABXCapeTown for Instantly Ageless on Twitter

INSTANTLY AGELESS™ by Jeunesse
The powerful anti-wrinkle microcream that works quickly and efficiently to diminish the visible signs of aging.
Instantly Ageless™ contains the revolutionary peptide ingredient Argireline.
It revives the skin and minimizes the appearance of fine lines and pores for a flawless finish.
Performs Within minutes.  Temporary results. Last 8 to 9 hours.
The face lift without the needle' eye cream.
Cutting edge technology.  Without the knife.
Check #ABXCapeTown for Instantly Ageless on Twitter
LUMINESCE™ youth restoring cleanser
Restore your skin's natural brilliance by detoxifying deep within the cells, the 1st step in the LUMINESCE™ skincare system, carefully formulated to maintain nutrients and moisture, needed to support the cell renewal process.
Size 90ml
Price: R587.40 Retail
Contact Us:
Ageless Beauty Xtreme Cape Town
Jeunesse® Independent Distributor SA
mobile:  +27834570440
fax:         +27865547210
e-mail:   karen@gcxtreme.co.za
web:       www.beautyxtremeSA.jeunesseglobal.com
web:       www.gcxtreme.co.za/jeunesse-skincare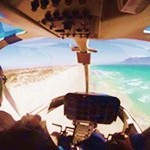 Video Gallery:
Instantly Ageless presented by Ageless Beauty Xtreme Cape Town
Check #ABXCapeTown for Instantly Ageless on Twitter