Instantly Ageless™ 'Facelift without the needle' eye cream
Instantly Ageless by Jeunesse
Argireline is widely known to produce significant results in anti-aging.
It's a peptide that works hard for you in the treatment of fine lines and wrinkles.
Though Argireline is one of the most widely recognized anti-aging treatments, not all formulas may work because a precise composition of Argireline is needed to achieve maximum results.
Developing the right formula is a perfect science.
Instantly Ageless™ 'Facelift without the needle' eye cream

We are an official SA Jeunesse Independent Distributor.  We assist you to Pay Wholesale cost price only. Or Retail if you insist, not wishing to Join Now right now. Whatever, let us assist you regardless.
50x Instantly Ageless sachet box at USD75 Retail plus delivery ex USA.
Please Contact Us to find out more and to buy wholesale if you prefer.
Available in S.A. Rands in November 2015.
Instantly Ageless™ 'Facelift without the needle' eye cream
Contact Us:
Ageless Beauty Xtreme Cape Town
Jeunesse® Independent Distributor SA

e-mail:                  karen@gcxtreme.co.za
mobile:                 +270834570440
fax:                        +27865547210
website:              www.gcxtreme.co.za/jeunesse-skincare
website:               www.beautyxtremesa.jeunesseglobal.com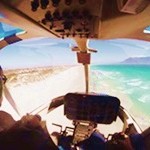 Instantly Ageless™ 'Facelift without the needle' eye cream