Ageless Beauty Xtreme Cape Town is rebranding!
A little teaser of what's to come, Cape Town… and South Africa.
Jeunesse INSTANTLY AGELESS™
Was that 40 seconds for video audience applause below..?
Instantly Ageless, a topical 'Facelift without the needle' eye cream of note, backed by Jeunesse USA's Advanced technology based Luminesce skincare range.
Jeunesse® Instantly Ageless™ works synergistically with the Luminesce™ line of products to visibly reduce the signs of aging. Developed exclusively by Jeunesse®.
Jeunesse LUMINESCE™
The skincare component of Y.E.S. LUMINESCE™ super-charges the production of young, fresh skin cells.
Infused with a potent complex derived from natural adult cells, the LUMINESCE™ family of products rejuvenates skin cells at a molecular level.
Jeunesse® Luminesce™'s potent replenishing factor complex is able to rejuvenate skin cells faster and at a molecular level. New cell production is stimulated, resulting in increased collagen and elastin for firmer skin tone. New cells also give your complexion a fuller appearance with a healthy, vibrant glow. Skin appears younger.
Contact Us:
Ageless Beauty Xtreme Cape Town
Jeunesse® Independent Distributor SA
e-mail:                  karen@gcxtreme.co.za
mobile:                 +270834570440
fax:                        +27865547210
website:               www.gcxtreme.co.za/jeunesse-skincare
website:               www.beautyxtremesa.jeunesseglobal.com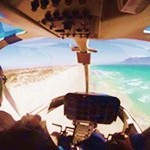 Ageless Beauty Xtreme Cape Town is rebranding!